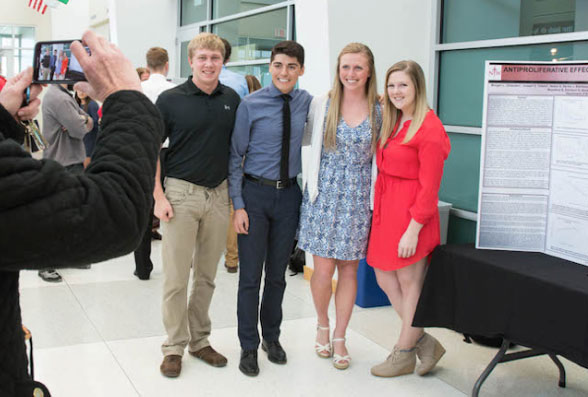 Each spring, Northwestern College celebrates the innovative work of undergraduate researchers. A poster and presentation fair in Rowenhorst Student Center allows students to share their research with each other and all members of the Northwestern community.
Do you want to learn more?
If you have any questions about the process, please contact Brenda Meyer, Dr. Mark Husbands, or DeWitt Library.
Browse the contents of Celebration of Research:
Submit your work for the 2019 Celebration of Research to be held on Thursday, April 11, 2019 from 11am - 1pm.
Examples of scholarly work presented by Northwestern College students at the 2018 Celebration of Research event.